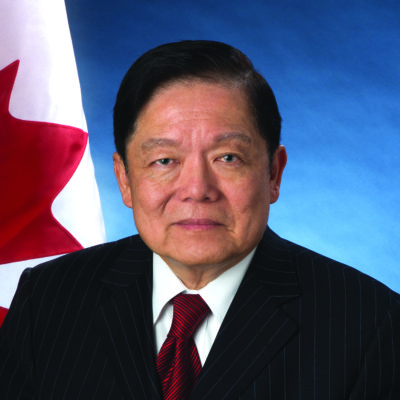 Singapore-born entrepreneur and senator
In 1978, Senator Victor Oh Immigrated to Canada in from Singapore, where he spent his pre-political career working as an entrepreneur.
He holds the position as the vice-chair of the Canada-China Legislative Association and the Canada-Japan Inter Parliamentary Group which seeks to promote the exchange of information between Canadian parliamentarians and their counterparts in China. He is also a member of the Canadian Section of ParlAmericas, the Canada-United States Inter-Parliamentary Group, and the Canada-Europe Parliamentary Association.
GovGuide is your essential resource on Canadian legislatures, including:
Profiles on all MPs, Senators & Ontario MPPs
Events Calendar (federal only)
Daily Watch (federal only)
Advanced searching & filtering
See plans & pricing