# Member Image ?>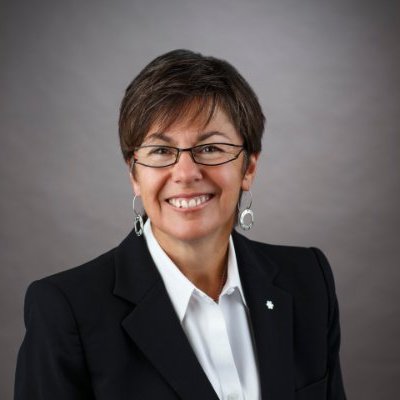 # Main Role ?>
# Intro ?>
A social justice advocate
# Description - Members ?> # Description - Senators ?>
Senator Kim Pate is an internationally renowned human rights expert and champion for social justice, equality and criminal justice.
Senator Pate contributed to national and international policy discussions on women in the criminal justice system through her research, writings and volunteerism. She has also shed light on the special needs of Aboriginal women, who are overrepresented in Canadian federal prisons, and those with mental health issues.
Pate is trained as a teacher and a lawyer and has been at the forefront of public education campaigns, research, and legislative and administrative reform at the regional, national and international level.
She graduated from Dalhousie Law School in 1984 with honours in the Clinical Law Programme and has completed post graduate work in the area of forensic mental health.
Senator Pate is currently a part-time professor in the University of Ottawa's Faculty of Law, has authored many articles in academic journals, and has acted as a mentor to women and law students.
Since 1992, Pate has worked with and on behalf of women in prison in her role as the Executive Director of the Canadian Association of Elizabeth Fry Societies (CAEFS). She also worked for several years with the John Howard Societies.
Kim Pate was one of the first people permitted to enter the Kingston Prison for Women after a violent altercation between six inmates and officers in 1994.
She has also served on a host of boards, committees and advisory groups, and is currently on the advisory board of the National Women's Legal Mentoring Program, Human Rights International's Canadian Advocacy Committee, and Legal Aid Ontario's Prison Advisory Committee. She also occupied the Sallows Chair in Human Rights at the University of Saskatchewan College of Law in 2014 and 2015.
Senator Pate is the recipient of many awards and distinctions, including five honorary degrees, and was awarded the Order of Canada in 2015. In 2003, she received Dalhousie Law School's Weldon Award for Unselfish Public Service, and in 2009, she received the Canadian Bar Association's Touchstone Award for furthering equality in the legal community in Canada.
# Off the hill ?>
# Senate - Appointed by ?>
Appointed by
Rt. Hon. Justin Trudeau (Liberal)
# Senate - Date of Appointement ?>
Date appointed
10 November 2016

# Senate - Date of Retirement ?>
Expected Retirement
10 November 2034
# Gallery ?>
# Other Roles ?> # Current Parliamentary Committee Membership ?> # Senate - Current Senate Committee Membership ?>
Current Senate Committee Membership
Member, Special Committee on the Arctic (ARCT)
Member, Aboriginal Peoples
Member, Human Rights
Member, Legal and Constitutional Affairs
# Ontario - Committee Roles ?> # Senate - Interests ?>
Interests
Women & Gender
Social Justice
# Senate - Additional notes ?> # Current Cabinet Committee Membership ?> # Margin of victory in 2015 election ?> # Past Political Role(s) ?> # Previous Committee Roles during the 41st Parliament ?> # Previous Parliamentary Experience ?> # Previous Roles in the Ontario Legislature ?> # Electoral History ?> # Most Recent Parliamentary Activity ?>
# Education ?>
Education
University of Victoria - Bachelor of Arts
Dalhousie Law School
# Private Career ?>
Private Career
Executive Director of the Canadian Association of Elizabeth Fry Societies
# Date of Birth & Place ?>
Date of Birth
10 November 1959
# Place of Birth ?>
Place of Birth
Ontario, Canada
# Gender ?>
# Religion ?>
# Languages ?>
# Family ?>
Office Staff
# Chief of Staff ?> # Staff ?>
# Room / Building ?> # Room / Building ?> # Email ?>
Email
# Ottawa Phone ?>
Ottawa Phone
# Queens Park Phone Phone ?> # Constituency Phone ?> # Constituency address ?> # Senate - Place of Residence ?>
Place of Residence
Ottawa, ON, Canada
# Notable Quotes ?>
"For the past 35 years, I have often found myself driven either by rage or despair as I've tried to address that which I could not and will never accept, that which I observed all around me, the suffering that I've had to witness first-hand."
Maiden Speech in the Senate, Dec 8, 2016
# In the News ?>
In the News