Where is the information compiled from?
It's curated content from websites, news stories and questionnaires sent to all MPs/Senators.
How current is it?
GovGUIDE will be updated regularly for significant changes – cabinet ministers, party leaders, committee memberships, and critic roles. We plan regular updates on break weeks and during the winter and summer recesses.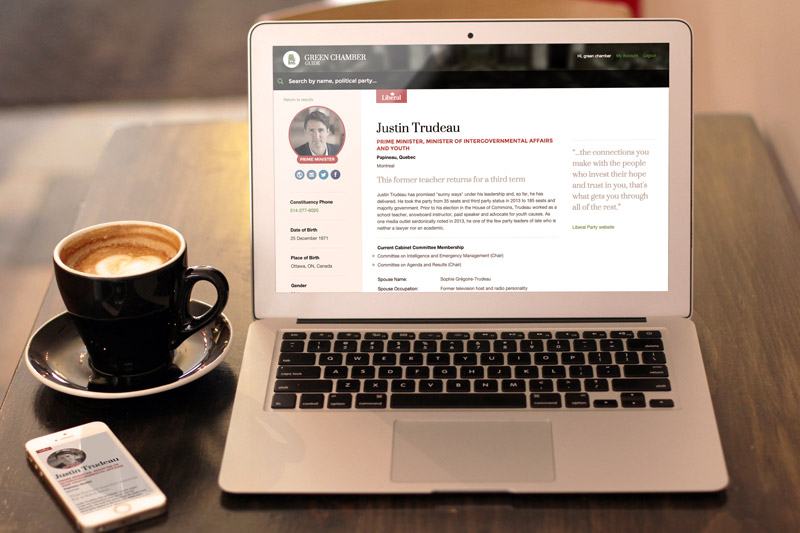 How can I find a Parliamentarian?
You can search by name or any other term in the records. You can filter by party, province, gender, committee name, critics, cabinet members, and committee chairs, among others.
Colour coding around the photo shows political affiliation
Banners on photos identify cabinet members, party leaders, committee chairs, caucus chairs, whips and other prominent roles.
Do you have committee information?
Committee membership information can be found in all profiles
Filter by committee to see full listing
Filter by committee chair to see all chairs at a glance
The database also includes committee membership information from the 41st Parliament
What type of information will I find in the profiles?
Each entry includes contact information and all the main social media channels.
Current party and parliamentary roles (critic portfolios, cabinet, committee memberships)
Previous party and parliamentary roles
Electoral history
Personal information
Education and career background
Personal interests, volunteer work, hobbies, etc
---
Ready to sign up?