# Member Image ?>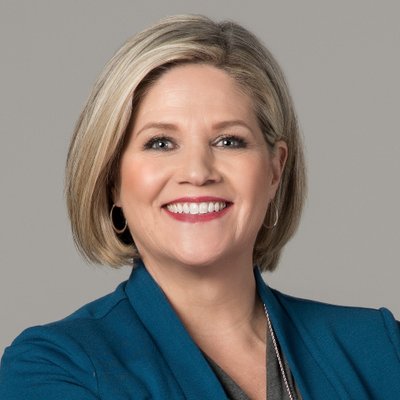 Leader
# Name ?>
Andrea Horwath
# Now display the riding related to this user ?>
Hamilton Centre
# Party logo ?>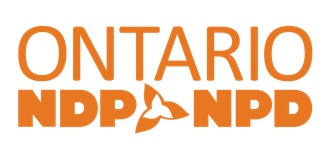 # Social links ?>
# Main Role ?>
Leader of the Ontario New Democratic Party, NDP Critic for Intergovernmental Affairs
# Intro ?>
NDP leader leads her party to official opposition status
# Description - Members ?>
Andrea Horwath first entered politics with an unsuccessful campaign to represent Hamilton West at the federal level in 1997, which nevertheless built her profile in the city. Later that year, she was elected to city council, after which she served two more terms.
Her win in the 2004 by-election that brought her to Queens Park, also gave the NDP official party status in the legislature. She later won elections in the newly-drawn riding for Hamilton East in 2007, and in 2009 won the leadership of the NDP.
Horwath holds a bachelor of arts degree in labour studies from McMaster University.
She lives in Hamilton with her son Julian.
# Description - Senators ?>
# Off the hill ?> # Gallery ?>
# Other Roles ?>
Current Roles and Responsibilities
Leader of the Ontario New Democratic Party
NDP Critic for Intergovernmental Affairs
# Current Parliamentary Committee Membership ?> # Senate - Current Senate Committee Membership ?> # Ontario - Committee Roles ?> # Senate - Interests ?> # Senate - Additional notes ?> # Current Cabinet Committee Membership ?> # Margin of victory in 2015 election ?>
65.25%
Winning percentage last election
# Year first elected to Parliament ?>
# Past Political Role(s) ?>
Past Political Role(s)
1997-2004: Hamilton City Councillor (Ward 2)
# Previous Committee Roles during the 41st Parliament ?> # Previous Parliamentary Experience ?> # Previous Roles in the Ontario Legislature ?>
Previous Roles in the Ontario Legislature
Critic, Urban Transit (March 29, 2018 – May 8, 2018)
Critic, Intergovernmental Affairs (April 1, 2009 – September 7, 2011 and October 25, 2011 – May 2, 2014 and June 26, 2014 – May 8, 2018)
Leader, New Democratic Party of Ontario (March 7, 2009-Present)
Critic, Government Services (November 9, 2007 – April 1, 2009)
Critic, Occupational Health and Safety (November 9, 2007 – April 1, 2009)
Critic, Municipal Affairs (November 9, 2007 – April 1, 2009)
Critic, Workers Compensation (April 19, 2007 – September 10, 2007)
Critic, Women's Issues (September 25, 2006 – September 10, 2007)
Critic, Children's Issues (October 15, 2004 – September 25, 2006)
Deputy Third Party House Leader (May 31, 2004 – September 10, 2007)
Critic, Pensions (May 31, 2004 – September 10, 2007)
Critic, Economic Development and Trade (May 31, 2004 – September 25, 2006)
# Electoral History ?>
Federal Electoral History
First elected:
2004 , Hamilton East - Byelection
Re-elected:

2007 , Hamilton Centre
2011 , Hamilton Centre
2014 , Hamilton Centre
2018 , Hamilton Centre
# Most Recent Parliamentary Activity ?>
# Education ?>
Education
McMaster University - Bachelor of Arts (Labour Studies)
# Private Career ?>
# Date of Birth & Place ?>
Date of Birth
24 October 1962
# Place of Birth ?>
Place of Birth
Hamilton, ON, Canada
# Gender ?>
# Religion ?> # Languages ?>
Languages
English, French
# Family ?>
# Room / Building ?> # Room / Building ?>
# Notable Quotes ?> # In the News ?>
In the News